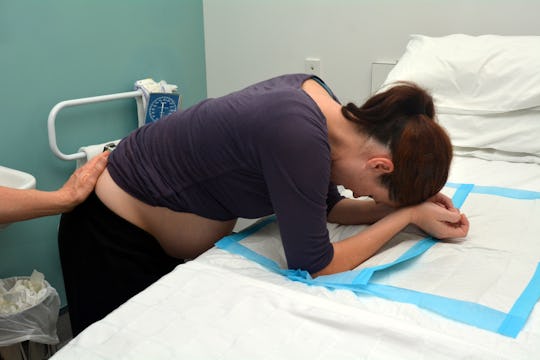 Rafael Ben-Ari/Fotolia
11 Things Every Pregnant Woman Needs To Know About Contractions
The most common association people make with contractions is that they signify the start of labor. The truth, however, is that contractions can happen at any time during a pregnancy. If you are pregnant, there are lots of things to know about contractions and pregnancy that can help you understand the different ways and reasons you experience these cramping sensations. From slight twinges to heavy hitting tightening, contractions are on a continuum of pain and each one can mean something different. Understanding the difference between false alarms, the real deal, and everything in between can save you a lot of worry throughout your pregnancy.
Feeling a contraction for the first time may be disorienting for some pregnant women. It's strange when your body does things without your permission. So to help you feel a little more in control, one of the best ways to determine which type you are experiencing, is to time your contractions, as the March of Dimes suggested. This will help you know if you are experiencing false labor, preterm, or full on labor contractions. Once you've determined that, you'll know what to do next.
Contractions are a natural part of pregnancy, so to understand more about how they work and what they mean, check out these 11 things to know about pregnancy and contractions to get you through the next nine months.