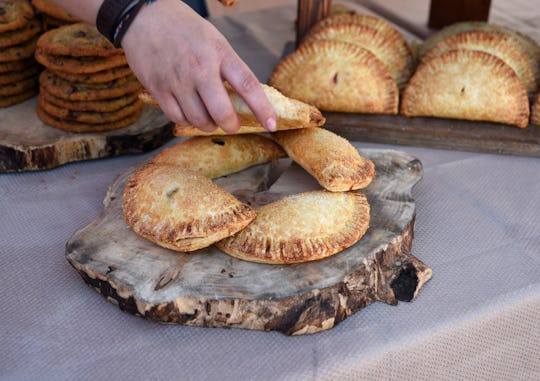 Robert Alexander/Archive Photos/Getty Images
Here Are 11 Fun Ways To Use Up That Pie Crust Buried In Your Freezer
There are a few baking shortcuts that are staples in my kitchen, but my favorite is frozen Pillsbury pie crust. They stay fresh a really long time, bake like a dream, and go beyond your typical pie recipes. Truly, there are some surprising things to make with a frozen pie crust, and it could get your family out of a dinner rut.
Roll-out pie crusts are the most versatile of all the frozen pie crusts because they aren't limited in their shape and use. Yes, frozen pie crusts in a tin are great for any sort of custard-based or shepherd's pie you might want to bake, but you can't de-tin them for other uses. They're a one-trick pony. The rolled pie crust, on the other hand, is really what you want. They can be cut and shaped, and even molded to a point. The butterfat to flour ratio is also delicately balanced so that it will remain stable while baking or frying, but also keep its flaky texture. That's some serious baking wizardry right there.
When you're considering adapting a recipe to use frozen pie crusts, make sure that the crust you are using will fit the occasion. If the dough is sweet, you might not want to use it to wrap up Korma pockets, and if it's really flaky, a very wet filling might seep and make it soggy. These ideas will work best with a Pillsbury-style roll-out dough, but if you make dough ahead and have it in the freezer, just be on the lookout for textural differences.