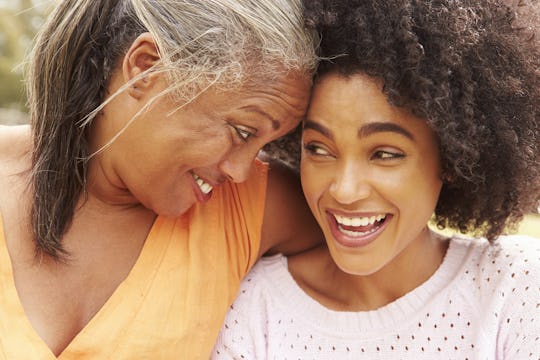 11 Things To Say To Your Mom On Mother's Day That…
When it comes to expressing gratitude, kids are kind of the worst. This isn't entirely their fault — it takes years for that prefrontal cortex to fully develop after all — but man. If you've ever tried to feed a toddler a lovingly prepared meal only to have him balk at everything on the plate, then you understand the definition of having your patience tried. It's only later in life that you can really appreciate all of the effort that your parents invested in keeping you happy, healthy, and safe from your own childish impulses. There are plenty of things to say to your mom on Mother's Day that you wish you had told her as a kid.
Fortunately, it's never too late to relay these messages. After all, moms as a whole tend to be infinitely patient people (all those late-night feeds instill that trait in a person). So if there's something your mom did for you as a kid that you're only appreciating now, why not share your gratitude this year? She will probably be more than happy to hear your kind words, even if they are a decade or two overdue. It's never too late to sing her praises, especially once you're at a place in life when you can really appreciate all of the time and effort she put into raising you.