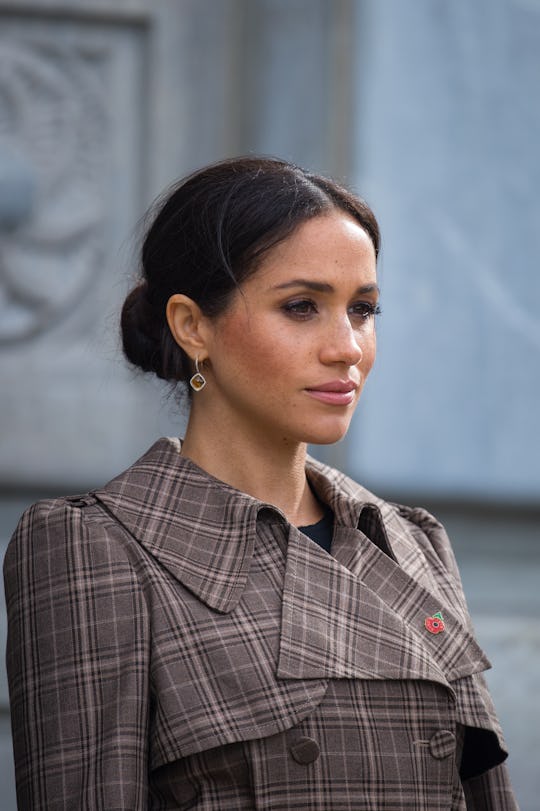 Pool/Getty Images Entertainment/Getty Images
11 Times Your Favorite Duchess Meghan Markle "Broke" Royal Protocol In 2018
When it comes to the royal family, there are plenty of rules (including unspoken ones) and protocol to navigate. For new members of the family, keeping up with all those rules can be a lot of work. The Duchess of Sussex, for instance, has been an interesting addition to the royal family, as people often refer to her as a "rule breaker." Case in point: Here are 12 times Meghan Markle "broke" royal protocol in 2018, and they might make you ask yourself: is it really such a bad thing to break (or bend) the rules?
On May 19, 2018, Meghan Markle officially joined the royal family with her marriage to Prince Harry. Marrying into the royal family means more than gaining a fancy new title; it also means that a lot of people expected Markle to start following royal protocol.
The Duchess of Sussex had a bit of a rebellious and progressive spirit long before joining the royal family, though. She's been very open about promoting gender equality in the past, like when she spoke at the 2014 One Young World summit. Professional Woman's Magazine even noted that Markle has made activism a top priority throughout her life.
Knowing all of that, it's no surprise that Markle isn't shy about stepping outside of royal traditions and doing things her own way.