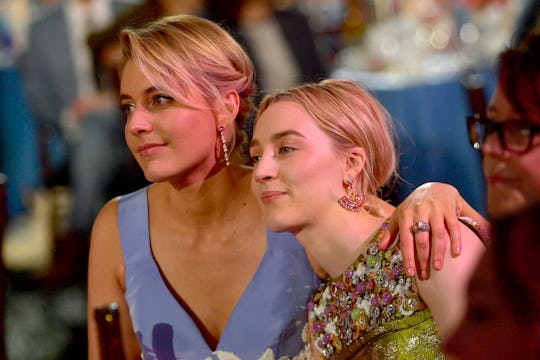 Matt Winkelmeyer/Getty Images Entertainment/Getty Images
'Little Women' 2019 Is Already Winning Over Fans
On Jun. 19, Vanity Fair released the first look at Greta Gerwig's new adaptation of Little Women. You wouldn't expect pictures of petticoats and straw hats to be controversial, unless you're already a devotee of Louisa May Alcott's classic novel and its many film adaptations. If you are, then you know there's going to be debate about this film up until it hits the big screen (and probably after). But these 11 tweets about the Little Women photos prove that despite initial doubts, fans really can't wait to see more.
People grew up with Little Women, whether it came to them in novel form or live action. And they got attached to it. I'm trying to play it cool right now, but if you so much as show me a screenshot from the 1994 Gillian Armstrong version, I will immediately burst into tears and start cry-singing old timey Christmas songs. Because of that, I had some doubts about another adaptation. Little Women has a strong hold on its fans, which means any new content is going to face some serious criticism. What if it doesn't measure up? What if it's too different? What if it's too similar? Will Timothée Chalamet be able to peep over books with the same foppish charm as infant Christian Bale?
These are all questions that need to be asked. But despite the trepidation, it's impossible not to get a little excited looking at these photos. The hats! The tousled, windswept hair! Look, I'm not made of stone.