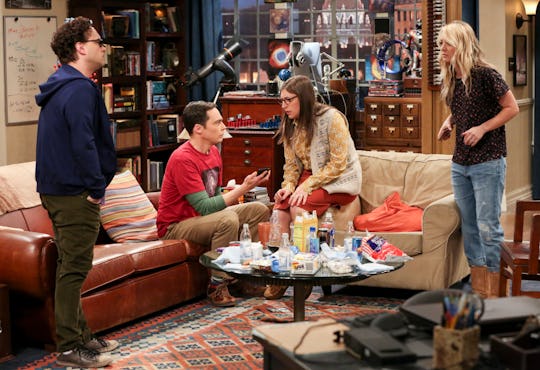 Michael Yarish/Warner Bros. Entertainment Inc./CBS
Fans Say Goodbye To 'The Big Bang Theory'
After an incredibly popular and mildly controversial twelve season run, The Big Bang Theory is coming to an end. Its finale episode, "The Stockholm Syndrome," airs on CBS on May 16, the culmination of over a decade of storytelling. It'll be an hour-long episode that lets fans say goodbye to each and every character. But as these 11 tweets about the series finale of The Big Bang Theory show, viewers aren't totally ready to call it quits.
Millions of viewers tune in to watch this show every week, which means there will be a lot of audience members with a sudden void in their Thursday nights. According to the AV Club, The Big Bang Theory has managed to draw 18 to 20 million viewers since Season 6, a shockingly large number in our era of DVR and streaming. More than a few of those fans took to Twitter to express their disappointment that a show they'd enjoyed for so many years would no longer be around.
Despite its popularity, The Big Bang Theory has also received some criticism. Though it purports to embrace nerd culture, it does so superficially and with a reliance on stereotypes. It's not exactly the kindest to its female characters, either. But, missteps and all, it'll be missed by those who loved it.