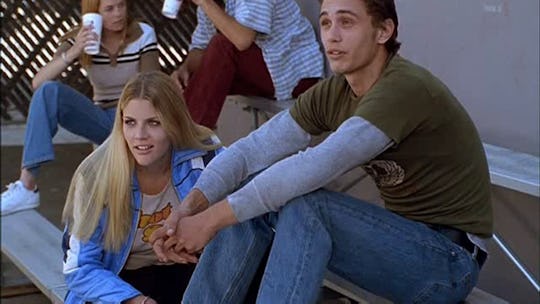 Apatow Productions
11 Underrated '90s Shows To Stream On Netflix & Watch With Or Without The Kids
After a long day of hustling, nothing can feel as relaxing as kicking back with a bowl of popcorn and getting lost in some television. Thanks to streaming, you can watch at your own pace and choose from an endless list of entertainment options. Sure, it's fun to keep up with all the shows your friends are watching, but every now and then it feels good to have a show that's all your own, your secret pleasure. Start loading up your queue with underrated '90s shows to stream on Netflix, which will give you both a nostalgic feeling and a new binge watching addiction.
Revisiting shows that may not have received all the attention they deserved in the '90s can be a refreshing change of pace to your usual watching habits. Whether they flew under the radar or just didn't get enough viewership to keep them afloat, shows that got buried in TV history can be fun to dust off and try again. Just because it was never a huge hit doesn't mean it was a bad show. Perfect example: Pee Wee's Playhouse. Full of comedy genius, but never got an Emmy nomination.
To get down with Pee Wee and some other television gems, start watching this list of 11 underrated '90s shows and find your new fave.