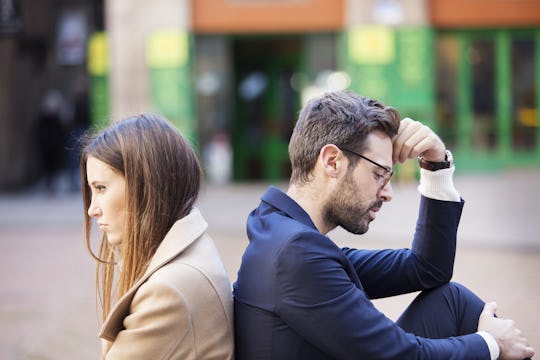 jandruk/Fotolia
11 Unusual Signs That The Love Is Gone From A Relationship
It's been more than two years since my last serious relationship. Though I occasionally wish I could be with someone again, I'm also OK with taking my time to make sure I get the love I need. When I was in my last relationship, I'm sure I stayed in it a little longer then I was supposed by, and many other people do, too. When people choose to ignore the unusual signs that the love is gone, they usually end up getting hurt more than they would have if they'd known about the signs.
Though I really loved the guy I was previously with, there were signs that things weren't going down the right path toward the end of our run. From communication not being efficient to affection being non-existent, I often felt as if we were both fighting for something that seemed good.
Now that it's been awhile since I've been in a relationship, I've vowed to myself to pay better attention to the things that I ignored the last time. That way, when the time is up, I won't continue to try to force it to come together.
If you're in need of a few signs that let you know when it's time to let go, these 11 could be the things for you to go by.