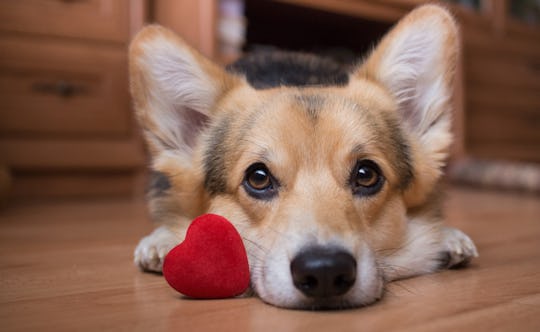 Veronika 7833/Shutterstock
11 Valentine's Day Gifts For Your Dog, The Real Love Of Your Life
One creature in your life deserves all this love this Valentine's Day, and that is your beloved dog. Hey, human relationships can get super complicated, but dogs are always there for you. That's why these Valentine's Day gifts for dogs are so great. Your four-legged Valentine will definitely love it, and they don't even know to expect a present.
And really, if one holiday is perfect for dogs, Valentine's Day would be it. Your sweet puppy is all about selfless love, after all. Dogs don't care about your Insta likes or your job or how long you procrastinate on doing taxes. They just love you, and that's pretty sweet.
That said, the traditional Valentine's Day gifts aren't really meant for canines. A box of candy is out of the question, because chocolate is toxic to dogs, according to the American Kennel Club. A bouquet of flowers would just get eaten or peed on. So it's best to stick with dog-friendly gifts such as toys, walking gear, and doggie treats. Here's a roundup of some of the best Valentine treats for your beloved canine companion. Whatever else you get up to this February 14, take heart in knowing that you made your dog's day with these fun gifts.