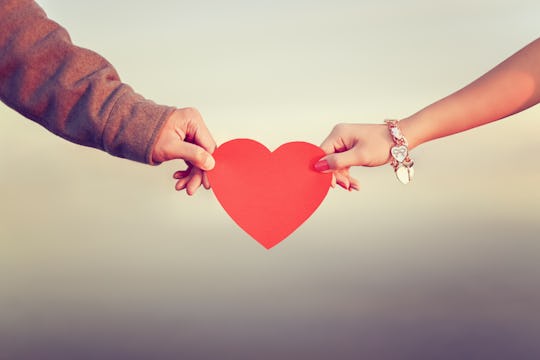 11 Valentine's Day Gifts For Long Term Couples Who've Exchanged Plenty Of Chocolate Hearts
When you've been in a relationship with the same person for years, things can get a little predictable. You know one another inside and out, and can practically communicate with your minds. No matter how long you've been coupling, Valentine's Day is one holiday where you want to show how much love you put into gift-giving. So finding the perfect Valentine's Day gifts for long-term couples should be easy, right?
Well, that's the dream anyway. You would think when you've been with the same person for so long it would be second nature to pick out a gift for them, but it can actually become more difficult. Early on in your relationship, you give all sorts of romantic and thoughtful presents. But as time marches on, you realize how much work it takes to keep your partnership strong (not to mention sexy and fun). This shift in your couplehood is a game changer in the gift department. Which means you have to start thinking really hard about gifts that can bring you closer together and add value to your relationship.
You already have a drawer full of barely used lingerie, and you've given your share of nice watches and novelty coffee mugs. Those gifts have run their course. This Valentine's Day, think outside the heart-shaped box — consider one of these 11 Valentine's Day gifts for long term couples, and show your SO you're not that predictable after all.