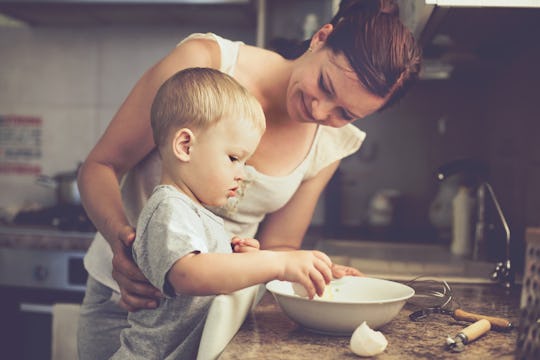 Alena Ozerova/Fotolia
11 Ways To Avoid Being An Overprotective Parent
Growing up, I was the kid with the overprotective mom. There were so many things I wasn't allowed to do that I lost count. Everything from playing softball to baking cookies was off limits due to the potential for harm in one way or another. At a very early age, I vowed that if I ever had children, I would find all the ways to avoid being an overprotective parent. My heart saddened at the thought of my kid staring out the window watching the other kids have all the fun. I would be different than my mom — I would let me kids have all the fun.
But when my kids came along, giving them freedom and autonomy wasn't as easy as I had once imagined. It started from the moment they were born. Keeping my babies safe and helping them solve problems seemed like the best thing I could do for them. And allowing them to do things one their own didn't become any easier, no matter how many birthdays passed. But deep down I knew that hovering too close and trying to keep them in a bubble would ultimately do more harm than good.
Finding that sweet spot — where you feel your children are safe, but you're not being overprotective — comes with much trial and error. But the important part is that you keep trying. To steer clear of overprotective parenting traps, try using these 11 ways to empower you kids and help them be independent.