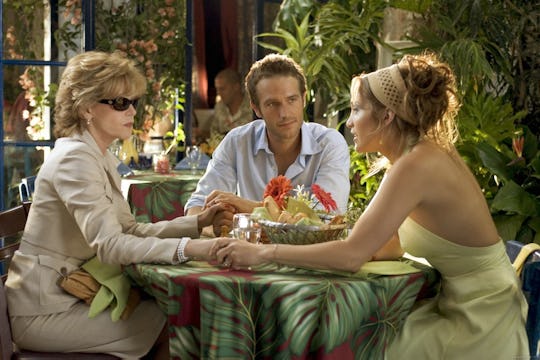 New Line Cinema
11 Ways To Improve Your Relationship With Your In-Laws
Once you get hitched, you get more than a new spouse. Along with your significant other comes their whole family, and although you may not see yourself being besties with your partner's parents, there are ways to improve your relationship with your in-laws. Whether it's a close knit bond you desire or just an amicable relationship that gets you through the holiday, putting an effort into making the most of your interactions with your in-laws shows that you care. These gestures will not only show your spouse that you are trying, but may just help you form a meaningful relationship with your in-law family.
Dynamics between family members can be delicate, to say the least — especially when it's not your parents who have pushed you over the edge. Blowing up at your mother-in-law for spilling red wine on your new rug not only hurts your relationship with her, but puts a strain on things between you and your partner. Your SO is trapped between two people they care about, and most likely would rather not choose sides. So when you make a conscious effort to build up an in-law relationship, it can strengthen your marriage as well.
To make the most of family time, consider practicing some of these 11 ways to improve your relationship with your in-laws so you don't go over the edge at every birthday party.