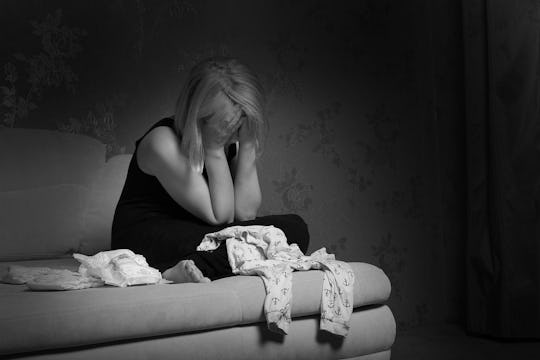 Tatyana Dzemileva/Fotolia
11 Ways To Maintain Your Mental Health As A New Mom
On the morning I brought my son home from the hospital, I sat holding my baby and crying uncontrollably. I had never experienced something like this before. I literally had no idea why I was crying or how to make it stop, which brought on a few periods of laughing while crying. It was my first brush with all the emotions that parenthood brings. Big changes like this can jostle your sense of balance and make you feel things you don't even have a name for. Making sure you know ways to maintain your mental health as a new mom will keep you from feeling like you're going off the deep end.
Since that moment I brought my first baby home, there have been countless other moments of intense feelings. Many times I feel like I'm losing my mind (which usually follows losing my cool) and wonder where that carefree, fun loving, smiling woman I used to be has gone. It makes me feel better to know it's not just me. Loads of other moms have good days, bad days, and really bad days where they question their sanity. Accepting that this is part of the experience is the first step to keeping your spirits up. But as a mom, you must invest in yourself and find things that feed your mental wellbeing.
Don't let the hards days bring you down too much. Give yourself some love with these 11 ways to maintain your mental health as a new mom.