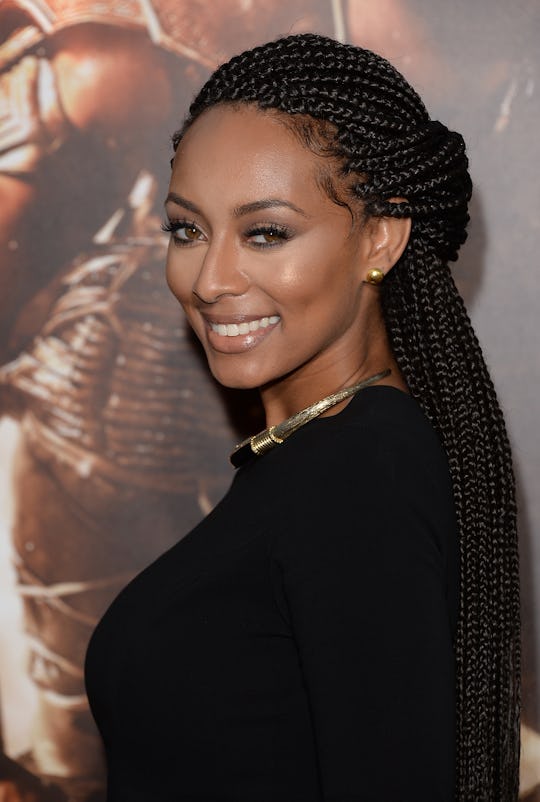 Jason Merritt/Getty Images Entertainment/Getty Images
11 Ways To Rock Your Trendy Braids Like A Pro
It's 2016 and the box braid trend has successfully been revived! Although many haven't rocked a full head of braids since the early '90s, over the last two years, the style has found its way back into our list of hair favorites. Sometimes though, finding ways to rock your trendy new braids can prove to be difficult if you've opted to stray away from them for a while.
Whether you prefer to rock them in a bob or down your back, there's no escaping the beauty that is found with this back by popular demand style. For most, opting to get the braids longer than shoulder length has become a chic option for either the protection of natural hair or to just switch the style up for a few weeks. Easy to maintenance and ideal for the woman on the go, box braids have become the go-to style for most women looking to add a little flair to their hair.
For me, box braids are a go-to when I'm ready to switch up my look. Though you're limited to wearing them down on the first few days due to a sore head, by the second week, every style is at your command. I'm a fan of wearing my braids down my back, but I'm always scouring the 'net to find cool new styles to really set my look off.
From the casual top bun to the french braid, take a look at this list of 11 ways to rock your trendy new braids like a pro.