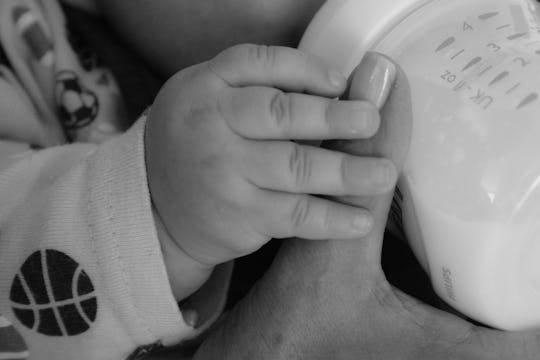 mariagarzon/pixabay
11 Ways You Are Hurting Your Ability To Increase Your Milk Supply
As a new nursing mom, it's hard to figure out how to get your baby to latch on properly, making you worry if your baby is eating enough. For most moms, as long as their babies are gaining weight, everything should be on the right track. But, what if you find that your milk supply is dwindling? Even worse, what if you are committing some of the ways you are hurting your ability to increase your milk supply, and you didn't even know it?
Breastfeeding is a process that runs on supply and demand. The more you nurse (or pump, or express) the more milk your body makes. If you aren't nursing regularly, or if you are ingesting something that can inhibit your milk production, you will have to work even harder to get your body to start producing a sufficient amount of milk again.
If your baby is losing weight, it is a sign that you aren't producing enough breast milk. Another important sign, according to Kelly Mom, is if your baby has less than four or five sopping wet diapers per day. If you do have low supply, talk to your doctor or lactation consultant for ideas on how to make more milk. And, in the mean time, read on to see if you may be unknowingly doing things that can limit your milk production.