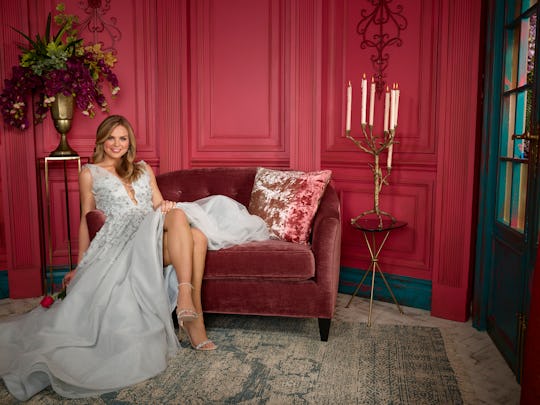 Ed Herrera/ABC
'Bachelorette' Fans Can't Wait For Hannah To Dish On Her Windmill Date
There's one thing Bachelorette fans have been looking forward to even more than finding out who Hannah B. chooses in the end: they want to know who she had sex in a windmill with. Promos have repeatedly shown a scene of Hannah declaring that she'd gotten frisky in a windmill without revealing who her paramour was. Now that the episode is almost here, fans can't contain their excitement. These 11 "windmill sex" tweets from The Bachelorette are positively giddy.
The windmill reveal came about when Luke told Hannah that he would "completely remove myself from this relationship" if she had sex with any of the other contestants. In response, Hannah shut him down, explaining that she has had sex and Jesus still loves her; in fact, she added, Luke would probably want to leave once he found out she had sex with someone in a windmill. Luke was scandalized. In a confessional, Hannah offered a delightful confirmation: "I f****d in a windmill. And guess what? We did it a second time!"
Hannah kept her partner a secret, but it seems like that secret is about to be shared. And fans have been counting down the days, as the following tweets prove.