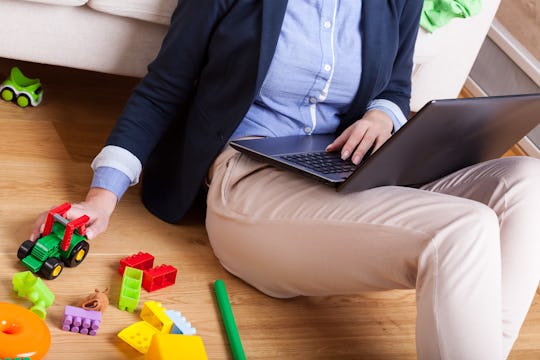 Photographee.eu/Fotolia
11 Working Mom Mistakes You Can Forgive Yourself For Today
If you're a working mom, you're probably no stranger to the feeling of guilt. Since family and work are both priorities in your life, you worry about giving your best to both of those worlds — and although you are killing it, you can't help but wonder if you are making any working mom mistakes. Even though it may not feel like it in the moment, everything's going to work out. The kids are going to be OK and your hard work in the office is going to pay off.
Chances are, you are probably putting more pressure on yourself than you should. It's an easy trap to fall into with society pumping out unrealistic expectation for moms. There is a constant pressure to do more, be more, and give more to all areas of your life — which is near impossible to accomplish.
The truth is, you are going to make mistakes, because all humans do. Whether you work more or less than other moms, there is always going to be something that just doesn't go as planned. And that's OK. Just promise me, if you tend to make any of these 11 working mom mistakes, you will forgive yourself today and not look back.