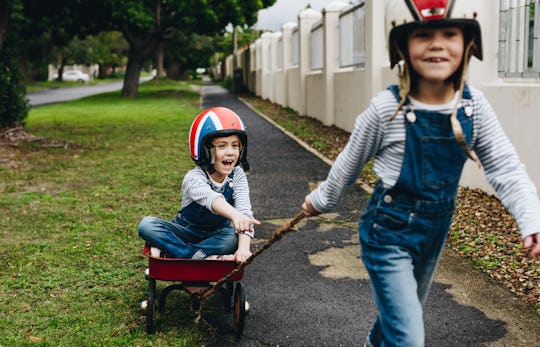 Shutterstock
Your Twin Will Love Any Of These 12 Quirky & Cute Gifts From Amazon
Being a twin your whole life might lead you to take it for granted, but not everyone is lucky enough to have a person they can share everything, which is why you gotta celebrate each other when you can. Amazon Prime has twin gifts you can get within 24 hours, so you can get a present to your literal day one as quickly as possible. Fingers crossed you don't order each other the same thing.
How many people can say they've had someone by their side since the minute they entered the world (actually, even before). Twins are bonded like nothing else in the world, sharing everything before they even fully form into human beings. If you are a part of a pair, it's likely your twin is the person you look to when you need someone who can understand exactly how you're feeling, or the person you call when you can't remember if you learned to tie your shoes at age 6 or 7. They're like a walking record of your life, and you gotta show them how much you love them somehow — a gift isn't a bad way to do it.
So check out a few options you can order on Amazon Prime the next time you want to treat your twin (and get a matching one for yourself too).