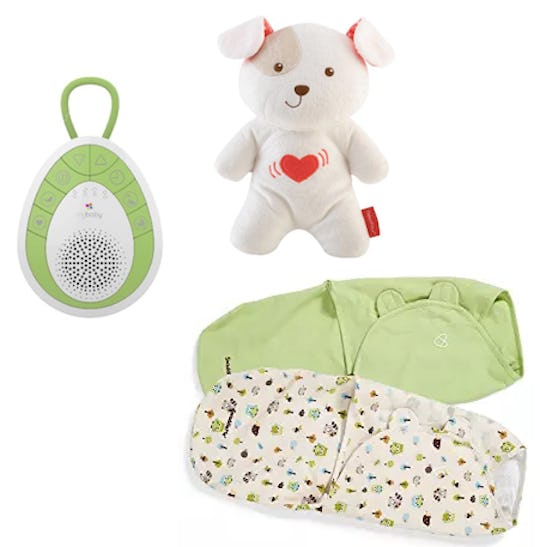 12 Brilliant Products That Help Babies Sleep…
Ever dream of those nights when your baby falls sound asleep for more than three hours? Luckily, there are a few brilliant products that help babies sleep through the night that can make those blissed night happen. Whether it's helping your little one sleep until sunrise or getting your baby to fall asleep in the first place, there are baby bedtime products that can help.
Whether or not you've tried every trick in the book on how to get your baby to sleep, including taking advice from friends and family, it can feel like nothing seems to be working. You go through your routine: shut off the lights, head to your own bed, you hear crying, drag yourself out and back in the nursery. Nothing seems to work Whether it's a string of fussy nights or your baby hasn't gotten into a full-on sleep routine, it's frustrating to deal with a wide-awake tyke. Especially because you could really use those extra hours in bed to function (or so you think).
Remember that all kids are different, and getting adjusted to a new routine is as challenging for them as it is for you. Enter these life-changing baby sleep aids, ranging from soothers to night lights and charming crib mobiles. Scroll down to see the picks that will help your little one — and you — sleep tight throughout the night.