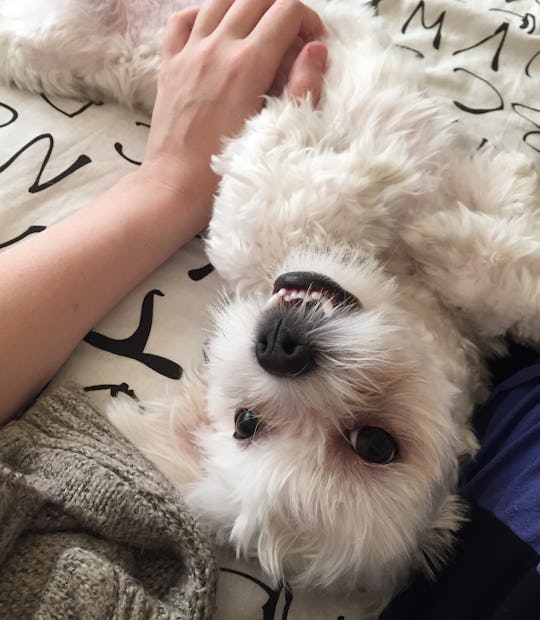 Photo courtesy of Cat Bowen
12 Lazy Dog Breeds That Are Total Couch Potatoes & Happy To Binge On Netflix
There are few joys more pure than adopting a dog into your family. They are sources of unconditional love, trust, and companionship, and providing for them is a true gift of life. When you're looking to adopt, there are many things to consider — chief among them is the breed's temperament. If you're an active family, you'll want a dog who can keep up. If your family is more laid-back, you want a dog that is fairly chill. Sometimes, you just want a good nap buddy. If that's the case, here are 12 dog breeds that are total couch potatoes, ready to curl up and watch some Netflix.
Just as dogs come in all shapes and sizes, so do they come in temperament. For instance, a Hungarian vizsla will require an extreme amount of activity, and would do best in a family who loves the outdoors and has plenty of room for the dog to run. The same goes for a Weimaraner and some terrier breeds. On the other end of the spectrum, dogs that require less activity tend to be bred for their size, be it extra large or very little, if you look at scientific dog rankings that measured activity levels via a smart dog collar. Big, lumbering dogs like to sleep just as much as little lap dogs, and there's a lot to love about both.
But in no official order, here are 12 couch-loving breeds to consider.