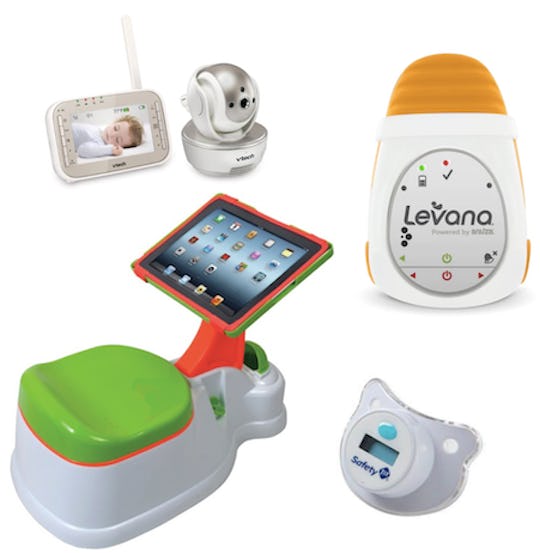 12 Genius High-Tech Baby Products Parents Need In…
It seems like every year, baby gear and gadgets get more high-tech than ever. Before you know it, your three-month-old will fully know how to use a smartphone better than you do. But the best high-tech baby products for parents aren't just plain bells and whistles — some of them can essentially save your kid's life.
When it comes to parenting, technology is both a blessing and a curse. You wouldn't want your child to be dependent on a smart phone or glued to the television, but you've got to admit, sometimes they make the perfect babysitters, especially if it means giving you some much-needed "me time." But in other cases, a techy product can give you assurance that you're doing a good job this whole parenting thing.
And not all technology is based off a smartphones, computers, and rechargeable batteries. You have baby gear made from high-tech fabrics to that keep kids cool and protected from the sun. Despite the over abundance of technology in this new age of parenting, I'm confident that it's just making parents better at their jobs. Check out these must-have high tech baby gadgets and gear that will only make the whole process easier.