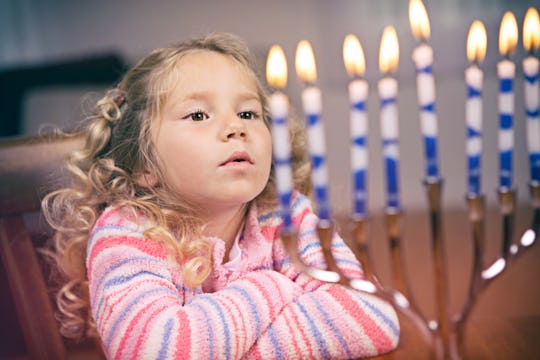 Sean Locke Photography/Shutterstock
12 Instant Pot Hanukkah Recipes That'll Make Cooking 8 Straight Days A Breeze
Can we all just agree that it's super inconvenient that school and work aren't cancelled during Hanukkah? Sure, the festival is only celebrated at night, but having normal life obligations during the day is super inconvenient, especially if you're in charge of the holiday food. You're expected to provide delicious, festival food all week long without any extra time to prep, and I'm calling bull. So for anyone who's freaking out about not having enough time to make celebratory dinner every night, here are 12 Instant Pot recipes for Hanukkah that will make your eight days of lights way easier.
Obviously, a lot of the traditional Hanukkah foods have to be prepared without an Instant Pot (hello latkes and donuts), but there's actually a lot you can make with the Instant Pot for the holiday that will save you time, especially if you get creative. It can be hard to think of a different traditional Hanukkah food to make every night of the week but some of the Instant Pot twists on the classics I found are really refreshing and exciting. Think of your IP as your secret weapon for making every night of the holiday as fun as the first.
So read on for 12 Instant Pot recipes your whole family will love for the festival of lights, and start brainstorming what you'll use that extra time you get back for. I'm thinking you'll save it for wrapping night seven's presents.