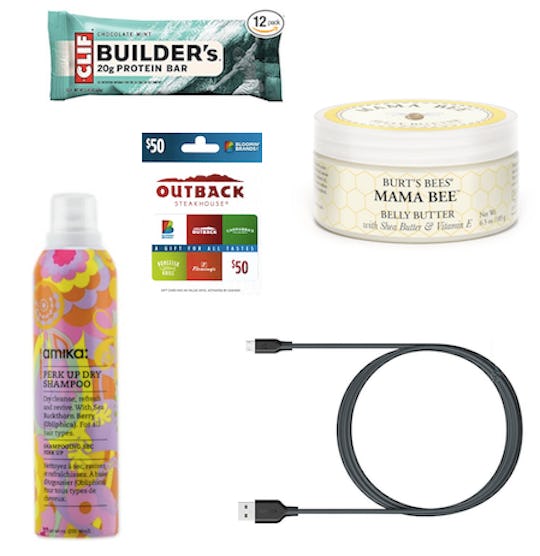 12 Lifesaving Gifts To Get An Expecting Mom That…
Although you may have crossed 'crib,' 'carseat,' and 'swaddle blankets' off your baby checklist, sometimes the most unconventional products can be game-changing gifts for an expecting mom. Did you think to add dry shampoo to your baby registry? Are you sure you have enough diapers to last you for the next couple of months? The not-so-conventional list of items you forgot to put in your baby registry is what you'll really want come the eleventh hour.
I understand how overwhelming it can be to pick out baby registry items. You're scrolling down endless pages while asking yourself, "Do you really need this?" (FYI, you probably don't.) You're also probably not thinking so much about yourself while shopping for baby when, in reality, new moms need as much stuff for themselves as they do for their newborns. Overwhelmed? Then, close off all the tabs, take a deep breath and follow these baby registry tips to get you through the first year.
Whether you're preparing your own registry or want to buy a little extra something for a pregnant friend, these lifesaving new mom and baby products will greatly be appreciated. You may not understand why now, but when crisis strikes, you'll thank your lucky stars that you've entered motherhood prepared.