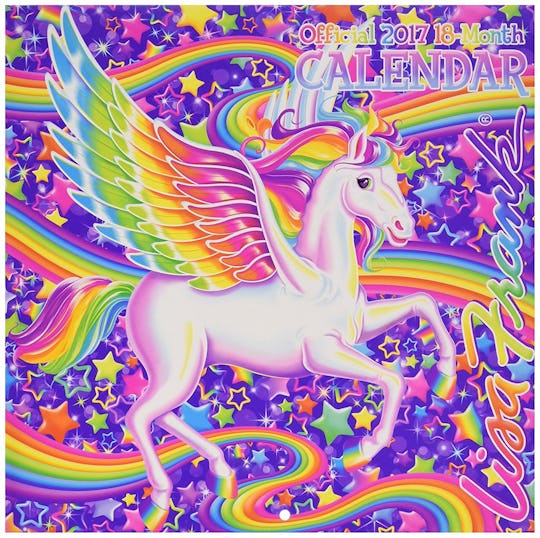 12 Lisa Frank Back To School Items That Will Melt Your '90s Kid Heart
Lisa Frank has been popular for decades, and with good reason. Its signature colorful creations brightened up the school days of many '90s kids. These days, Lisa Frank is seeing a resurgence thanks to good old nostalgia and an active Instagram account. Because of that, there are a number of Lisa Frank back to school items that'll bring joy to today's generations and, of course, their '90s-born parents.
When I was in school, one of my favorite Lisa Frank items was a tin box that had a picture of two colorful kittens on the lid and kept all of valuables safe during the school day. I still have it today, only now it's filled with colorful markers that I use to indulge my creative side. (Often times, that means filling the pages of my Lisa Frank coloring book, which I learned about thanks to Lisa Frank's official Instagram. )
If you know someone who is going back to school, or if you just want a few colorful and nostalgic trinkets for the office, these 12 Lisa Frank items are everything you'll ever need to bring all of those rainbows to your life. As Lisa Frank herself says, "welcome to my colorful world."