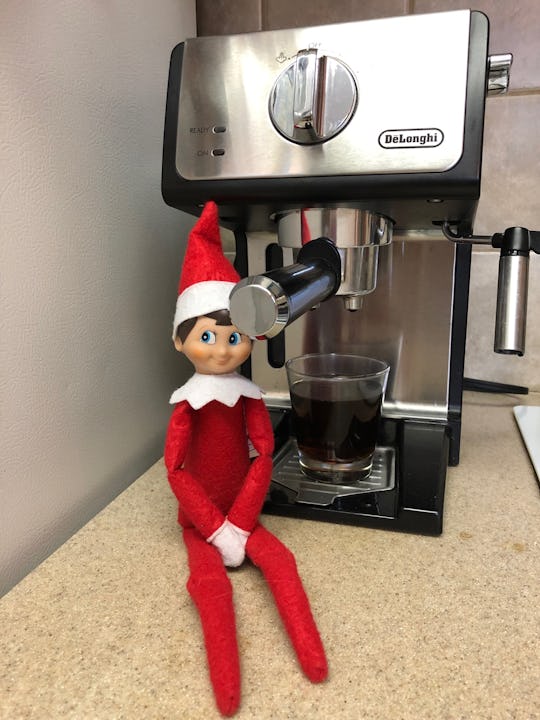 Kate Miller
Ditch The Classic Elf On The Shelf Moves & Try One Of These Fresh ideas Instead
Last night I committed the cardinal 'Elf on the Shelf' sin — I forgot to move the little guy. I woke up in a fit of terror when I heard my daughter's feet pattering down the stairs to see where our elf had settled for the day. I started Google-ing frantically to come up with a plausible answer as to why he was in the exact same spot as yesterday. Not only did I find some great material for that (thank you internet!), but I also found plenty of fun new elf on the shelf ideas for 2018, too.
I didn't even realize my 'Elf on the Shelf' game was so basic until I saw what some other creative parents — and teachers and businesses — are doing with their elves. I'm talking elaborate props, Post-It notes, and letter boards. I even saw some clever ways to use the Elf to get your kid to do things they dread, like taking a bath or brushing their teeth.
Basically, a whole new world of possibilities opened up to me after seeing all that awesome 'Elf on the Shelf' inspiration. That's why I rounded up some of my favorites to pay it forward to other busy parents in need of some thought-starters. Because, let's be honest, 20+ days of moving the Elf is a real commitment!