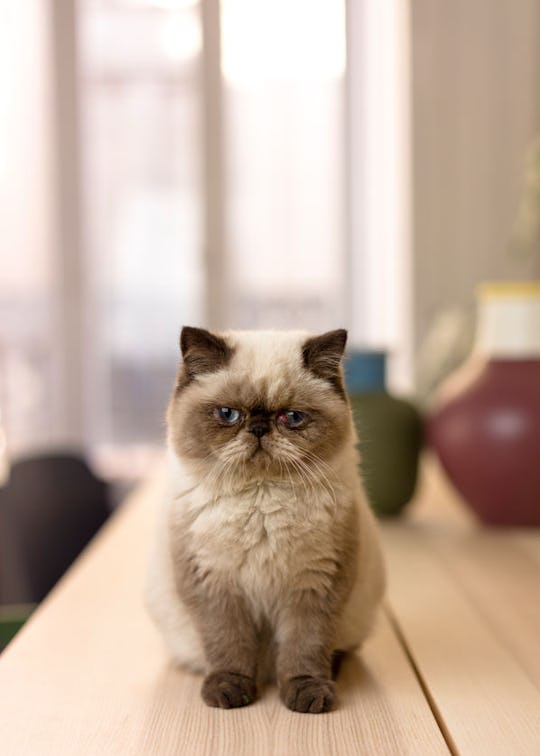 Carles Rodrigo Monzo/Stocksy
12 Old-Fashioned Cat Names Because Your Kitty Is Totally An Old Soul
I'll never forget the day I heard a woman in my old apartment building in New York refer to her cat as Edith. It struck me as really funny because it was such an old-timey, serious name for a pet. And yet, looking at the grey feline, it did seem like the perfect for name for her. So if your new kitty has an old soul, you might want to consider one of these old-fashioned cat names because they definitely deserve a comeback.
Cats are mysterious creatures, sometimes totally aloof, other times extremely affectionate — which makes naming them all the more difficult. They're not like some dogs that just knock you over with their adoration, and who can easily earn names like Sunny. Cats tend to be a little more reserved, which is why we love them of course, but also why typical pet names sometimes just won't do. Instead, it might make more sense to turn to the pages of classic literature or history books for some naming inspiration. Doesn't it seem like names from other centuries just sound more substantial?
If you love retro names, then this round-up is for you. They all could be a great fit for the cat in your life who seems like a total old man or old lady.