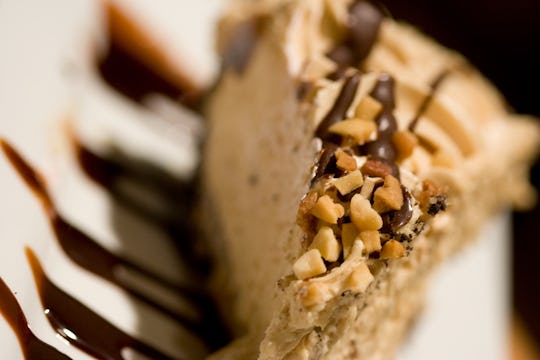 Photo by Brian T. Evans/Moment/Getty Images
12 Peanut Butter Desserts To Use Up Your Pandemic Stockpile of PB
Calling all peanut butter lovers: Since 2020 is the year to let yourself find all the simple joys, I thought what better way to share my love of peanut butter and desserts than with a post that combines the two. From cookies to ice cream and everything in between, I've turned to some of the best food bloggers for a list of the yummiest peanut butter dessert recipes out there. And yes, I'm officially drooling over here.
While we all know those with peanut allergies will be skipping this post altogether (which I completely understand, by the way), did you know that for the rest of us, peanuts have some health benefits? It's true. Studies show that peanuts are rich in protein, fat and various health nutrients, and more importantly, have been linked to a reduced risk of heart disease, according to researchers at the American College of Cardiology. I'm planning to keep that in mind as I dive into My Baking Addiction's Peanut Butter Cup Smores Brownies (see #10). Or perhaps when I try the No Bake Peanut Butter Snickers Cheesecake recipe by Confessions of a Cookbook Queen (#3). I can't decide!
But either way, I know my pandemic stockpile of peanut butter is about to get used in the best way possible.