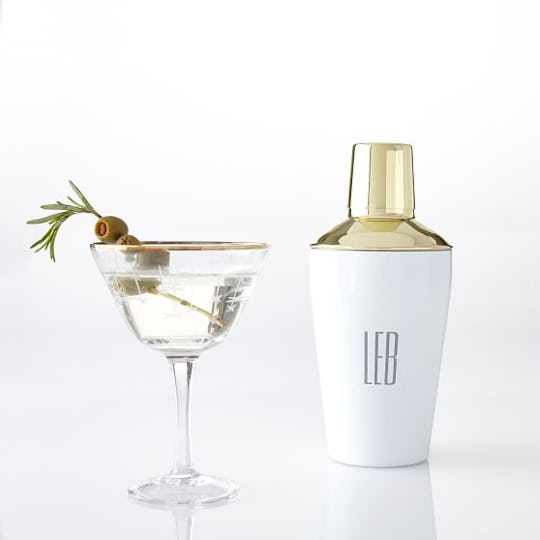 12 Last Minute Personalized Gifts Because You Waited 'Til The Last Minute
One of the best things about the holidays is how they give us an excuse to go out of our way to show our loved ones how much we care, ideally in the form of a gift they'll adore. Personalized presents are the perfect way to prove that you put time, thought and effort into the gift-giving process, but what if you're a last minute shopper? Are there any personalized gifts you can get made ASAP? Why yes, there are!
While the time has passed for some customized options, it's still not too late to go the monogrammed (or otherwise personalized) route. Whether you're looking for a unique addition to the home or a special item that someone can wear or carry with them, there are a surprising number of items you can get delivered in time for Christmas, but the clock is tick, tick, ticking away!
Spoiler alert: You might have to pay a few extra bucks for shipping on some of these fabulous finds if you want to make the deadline, but it'll all be worth it when your loved one opens that package. Another bonus to personalized gifts? There's no chance of re-gifting! (Or very little, anyway. Some people do have the same name or initials, after all.)
Happy (and speedy) shopping!