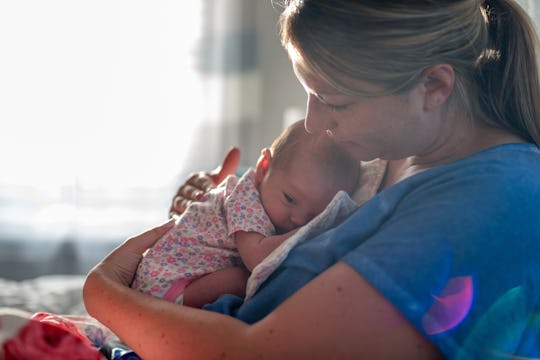 Kristen Prahl / EyeEm/EyeEm/Getty Images
Moms Say These 12 Postpartum Recovery Products & Services Are Worth The Splurge
Even someone whose delivery is by-the-book will still feel like they've been hit by a truck afterwards (thankfully, the newborn makes it all worth it). While you're deciding on what to pack in your hospital bag, also think about some postpartum recovery products and services worth splurging on to help you feel like yourself again. Or, as close to yourself as you can get.
Whether this is your first baby or your fourth, your body, mental health, and emotions are all going to need some time to settle down after the chaos of labor and delivery. This isn't exactly easy to do when you're also tasked with caring for a tiny human who barely sleeps and relies on you for literally everything (even holding their head up).
The general exhaustion of caring for a newborn coupled with the physical pain of postpartum recovery is enough to make any mom feel desperate for anything to help her feel better again. But, with a market so flooded with unnecessary products and services, what will actually help? Several veteran moms shared the things they would have splurged on during postpartum recovery if they were to do it over again (or, if money were no object).