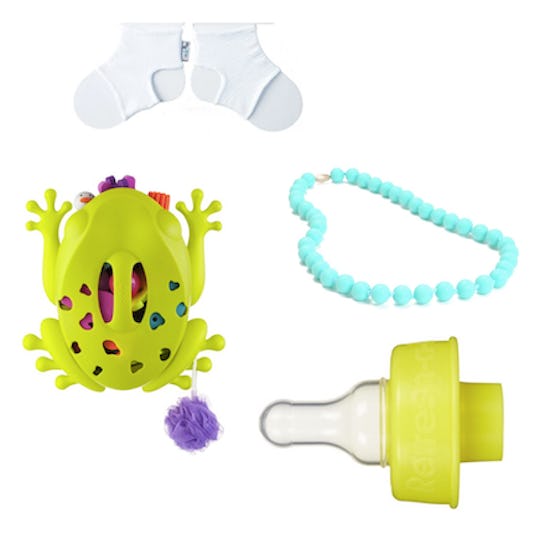 12 Random But Brilliant Baby & Toddler Products…
For every mom, practicality ranks high when shopping for a new product. That's why baby and toddler products invented by moms can fit the bill for many day-to-day concerns, as opposed to what some more traditional marketing companies are producing on their own. After all, who better to understand the mommy clientele than people who are, well, moms?
These mom-trepreneurs totally get that parenthood isn't always rainbows and butterflies. They saw the gaps in the baby market for genius baby products that make parents' lives easier and got to inventing. They're not fancy products with high price points. Rather, they're smart, simple inventions that might make clean-up less stressful or could even secure a squirmy baby during diaper changing. Needless to say, these moms have been there, and subsequently turned their frustrations into items that help out other struggling moms. Because sure, you can spend tons of money on a fancy wipe warmer, but it probably won't be as lifesaving as a small, inexpensive baby bottle adapter for that time you left your baby's bottle at home.
These inventions for babies are so simple, you may be asking yourself, "Why didn't I think of that?" Check out these ingenious baby and toddler products invented by moms. You may be inspired to create your own.