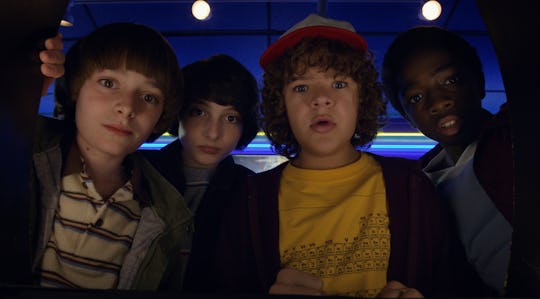 Netflix
These 12 Shows Could Fill The Void Until 'Stranger Things' Returns
The wait for Stranger Things Season 3 may seem interminable, especially as the long summer days stretch on without a single new episode to sustain you. But don't get too down just yet! Whether you're craving 1980s nostalgia, science fiction, or ragtag friendships, there might be something that gives you the same sense of excitement that Stranger Things does. Try one of these 12 shows to fill your Stranger Things void this summer. They might not be exactly like the show, but they've got enough similarities to soothe you during that long, long wait.
The popularity of Stranger Things relied on a lot of factors: it seemed to be the perfect storm of something old and new, infusing the classic qualities of childhood favorites with some fresh twists. It was impossible not to get attached to the talented cast of breakout stars (while rooting for the much-deserved renaissance of Winona Ryder) as their characters navigated a world that was familiar and unusual all at once. The government mystery and bizarre monsters are part of the appeal, but the show wouldn't be the same without the family and friendships at its heart.
These shows are all unique in their own ways, but they've got just enough suspense and emotion to fill the space Stranger Things left behind.