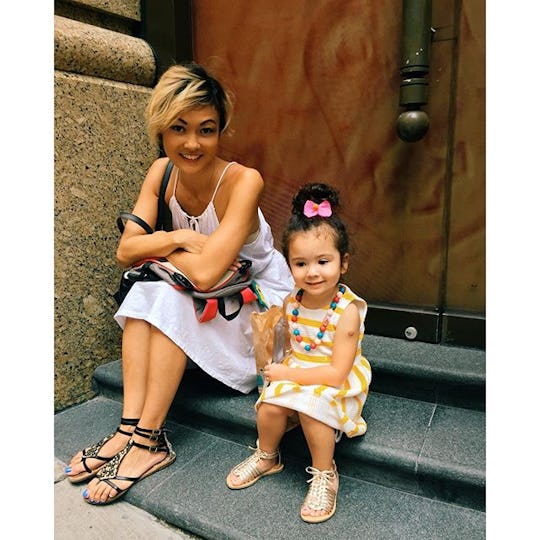 AndreaWadaDavies/Instagram
12 Solid Parenting Tips From Women Who Had No Idea What They Were Doing At First
I've always been a procrastinator. I'm not lazy; I just don't realize how much work things actually require until it's almost too late. It isn't the most fantastic trait in the world, especially when it comes to parenting. Perhaps I can blame my unfounded confidence in successfully completing tasks on my Myers Briggs type. (I'm an ENFP, btw.) I tend to underestimate the difficulty of situations while overestimating my ability to conquer them.
Like some women, I had a lot of opinions on what parenting would and should be like long before I ever had a child myself. I'd roll my eyes at the parents who "let" their toddlers scream in the middle of the store. I vowed to never let my child eat processed food. And I would laugh with my girlfriends about ever wearing comfy clothes in public. Let's all take a moment and quietly chuckle at my blissful ignorance.
Once I was pregnant, however, my assuredness went completely out the window. Even though I registered for all the perfect items and read all the best books, I had no faith in my ability to be a good parent. I secretly hoped that, just like that fabled pregnancy glow, my natural mothering instincts would somehow kick in once the baby came. So many times in the early months of my son's life I sincerely questioned nine out of the 10 decisions I made. But maybe the harsh reality check of new motherhood is a rite of passage all its own. For me, all those times of uncertainty made the rare moments of contentment that much more meaningful.
I spoke with 12 women about being unprepared new moms. Here's what they learned from that experience: