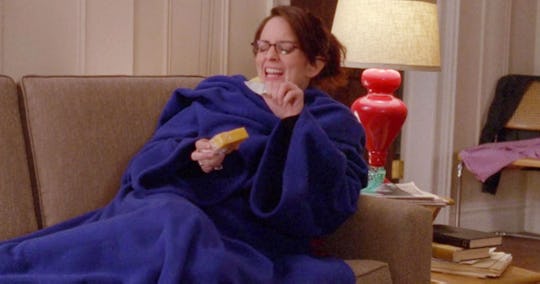 12 Things All Moms Should Make Time To Do By Themselves, Without Kids Or Anyone Else
I never had people advising me to take a bubble bath until I became a mother. It's like you have a kid and suddenly everyone realizes you need alone time, but nobody can come up with a good way to spend it. Baths make me prune-y. Massages make me fall asleep. Spas don't let you nap there for long (rude), which also goes for movie theaters (also rude). Whereas alone time was a built-in part of most people's lives before they had kids, after the baby-bomb drops, it's suddenly like, "Wait, how to hell do I get to be alone for 5 minutes, and do I even remember what to do with my aloneness once I've rightly taken it back?"
So you mostly just end up feeling weirdly ecstatic about the most banal things, if you find a way to do them sans kids. Let's be honest: Before you had kids, running to the bank was a perfectly boring chore. After you have kids, if they don't accompany you, that chore becomes a mini-vacation. As a mom, I'm on the clock 24/7. Even if I'm not actively momming the whole time, I'm always on call. If I didn't take time to experience simple, solo pleasures, I would totally lose my sense of self. I was fully formed before having kids, so getting away from my kids for a while to remember that I still am fully formed as a person is an essential reminder.
Being solo is key to these excursions. Book clubs, girls' nights out, and co-op shareholder meetings are super fun for engaging in a little non-kid mental stimulation, but they're less fulfilling when you just don't want to talk to anyone. Being social takes energy, and there is so little of that left after tending to tiny humans most of my non-working hours. The opportunity to be quiet needs to be seized.
Here are some of my favorite me-time activities that don't involve booking spa appointments in advance or having to shell out much for a babysitter.