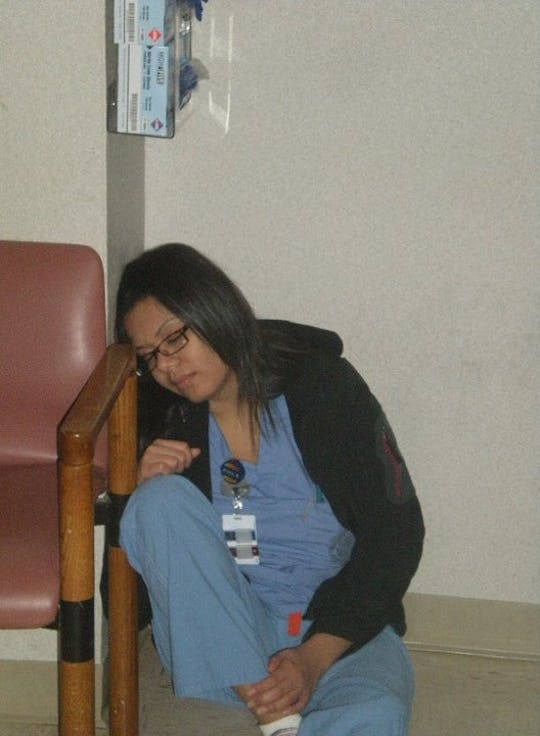 Hannah Westmoreland Murphy
12 Things That Moms Who Work In Healthcare Understand Better Than Anyone
The healthcare field serves as a wonderful landscape of careers for so many people. With so many different jobs, titles, facilities, and needs to be filled, there's more than enough opportunity to pass around. Personally, I was lured by the potential of a steady career in a booming industry, but it wasn't until I was elbows deep in a pit of phlegm and germs (cute, I know, I'm sorry) that I considered how my career might affect my family at home.
Don't get me wrong: There were parts of working in healthcare that I absolutely loved, and now that I'm on hiatus from the field, I've had time to truly appreciate the good work that healthcare workers do. It's not a field of work that is well-suited for the faint of heart.
It's emotionally trying, physically daunting, and mentally taxing. People don't get into the industry because it's cool. Disimpactions are not cool and seeing people suffer on a daily basis is heartbreaking. Most people go into the medical field because they care, because they genuinely want to help heal those who need it, and because they've got a compassionate heart.
Some of the people I worked with are still to this day some of my best friends. There's a distinct bond between coworkers in healthcare, and an understanding of the struggle that no one else quite gets. I can attest to the fact that this bond is especially true for moms, as bringing work home with us is often inevitable.
We just get it. And by "it" I mean all of this: