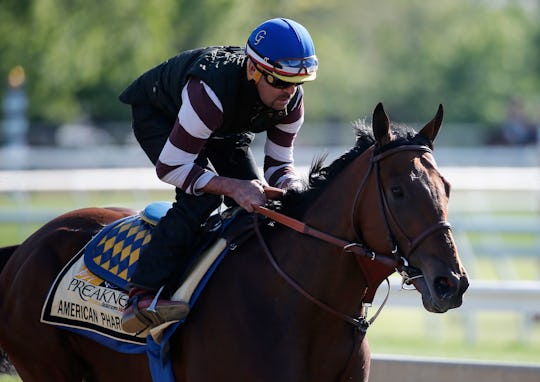 Rob Carr/Getty Images Sport/Getty Images
12 Ways Parenting Is Exactly Like The Kentucky Derby
Spring is in the air! The magnolias are in bloom (unless you're the magnolia tree in my front yard whose early blooms were obliterated by that freak snowstorm, but whatever, I'm not bitter), and milliners everywhere are working full tilt because the Kentucky Derby will be held on May 7. My grandfather, a former equestrian, has always had a love of horse racing, so this is pretty much the only sporting event I pay attention to. In the years since the births of my children, I have come to realize that parenting and the Kentucky Derby are exactly the same.
I mean really, you guys, if there's a better metaphor out there for parenthood than a very small person training you and then jumping on your back and whipping you to accomplish a nearly impossible task, I'd like to see it. Because in the race that is my life, my children are absolutely the jockeys to my thoroughbred: they've taught me a lot, I work hard for them to get them as much as I possibly can, and mostly we work together as a team but sometimes they're real jerks about our set up because sometimes I just want to chiiiiiiiiiiiiiill and they're like "NO! MOVE! FASTER! NOW!" Oh, and sometimes I get roses (on Mother's Day, mostly).
Here are 12 other reasons that parenting has more in common with Derby Day than many realize...