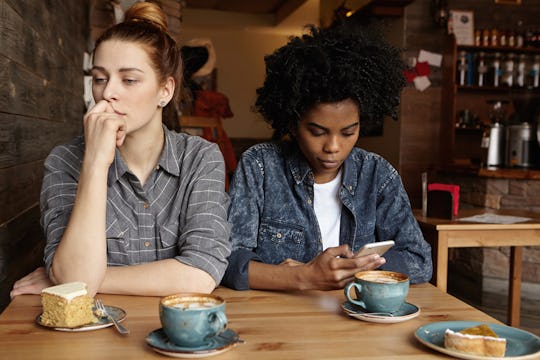 WAYHOME studio/Shutterstock
12 Zodiac Sign Pairings Least Likely To Have A Successful Marriage
Even though they say opposites attract, marriage can be hard work when you're with someone whose personality and communication style is wildly different from your own. If you're into astrology and feel like your sign totally describes you, you might be wondering about the Zodiac signs you're least compatible with, marriage-wise. Each sign has at least one or two others they might want to consider steering clear of for various reasons.
As someone who's been reading their horoscope religiously since I was a kid, I can confirm that I am a total Pisces: emotional, empathetic, with a tendency toward hypersensitivity — I admit it. I'm happy to say that I didn't end up with a Gemini (sometimes emotionally aloof) or Sagittarius (social butterfly), but rather a well-matched Cancer (a fellow homebody). You can obviously take everything your zodiac sign says about you and your relationship with a large grain of salt, but it can be fun to see how eerily accurate it can be at times.
The stars say that these 12 astrological couples will face an uphill battle in trying to make a marriage work — but if they can overcome their natural differences, they might just reap a lifetime of rewards.