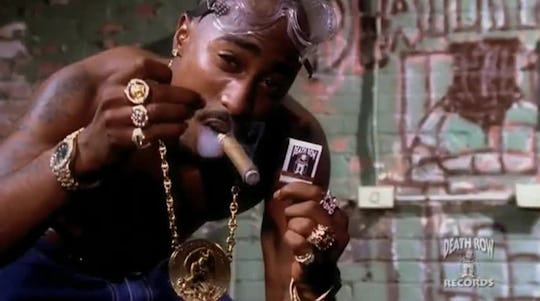 Death Row Records
13 '90s Songs You Let Your Kid Listen To (Even Though You Shouldn't)
Growing up in the '90s was an experience that can't be explained to outsides. Whether you were sheltered from most of the culture brought about from the industry or you were a regular partaker, everyone has something to talk about when it comes to the '90s. For my siblings and I, our parents were pretty much the G.O.A.T's when it came to letting us listen to music and watch movies. Knowing how open they were with us made me think of '90s songs you should let your kid listen to, even though you kind of shouldn't.
For me, the '90s gave the music industry something that it'll never get back. The '90s introduced the world to Bad Boy and Ruff Ryders. It also gave the world Biggie Smalls and 2Pac. Even if the '90s wasn't your favorite decade, one thing you can't deny is the impact and longevity of the music it gave us. It's been almost 20 years since the decade has ended, and I can still confidently say that the '90s changed my life in ways only my fellow '90s kids will understand, especially with the music.
Need a refresher of what it entailed of? Check out these 13 songs that you should totally let your kid listen to (even though you shouldn't).