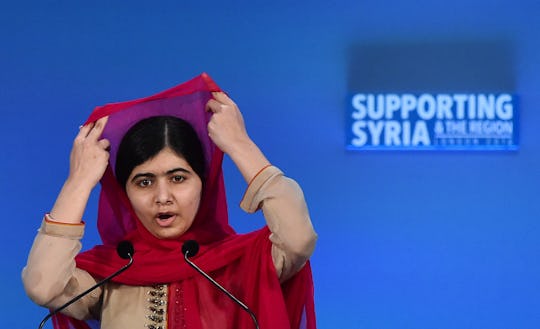 WPA Pool/Getty Images News/Getty Images
13 Baby Names Inspired By Notable Feminists Today
Naming a baby is no easy feat, but it's an inevitable decision that parents have to make. If you're not one of the few who've had their future children's names picked out since they themselves were kids, choosing from the vast array of names out there can be overwhelming. Some parents opt to stick with a family name, others choose names with inspiring meanings, others still choose names from their childhood memories. But what about naming your child after a worthy movement or one of its leaders? There are plenty of baby names inspired by notable feminists of today that should definitely make your list, regardless of whether you're having a boy or a girl.
In today's age, where feminism is tossed around by pretty much everyone, it's more important than ever to raise children who are committed to treating girls and women equally, whether at home, school, or eventually, at work. As the mother of two daughters, I find it shocking that there even needs to be a debate on whether or not women should have equal rights. And though this piece isn't meant to spark controversy, I believe that instilling important beliefs in your child starts young — even from the moment you name them.
Choosing a name from a notable activist or celebrity you admire is the perfect way to introduce your child to a movement that will affect them for the rest of their lives.