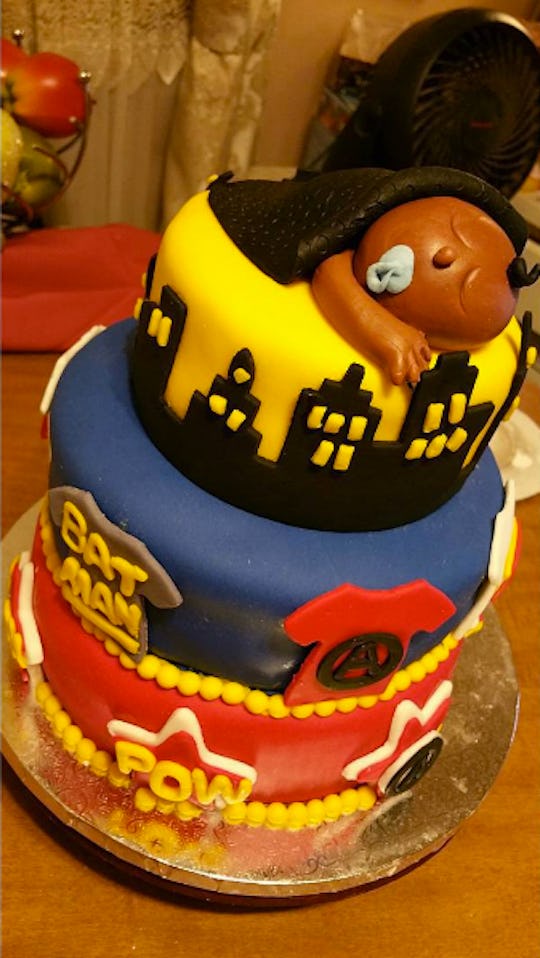 Courtesy of monicascomfortfoods on instagram
13 Baby Shower Cake Ideas To Inspire Your Shower's Sweets
It seems like every time I log into social media, someone is celebrating some sort of life changing event. From college graduations to marriages, everyone up and down my timeline is showcasing an accomplishment or sharing an aww worthy moment. Included in the batch of awws, are those celebrating the upcoming births of their children with spectacular baby showers. What's even more spectacular, are the cakes that accompany their themed extravaganzas. Though I'm not pregnant or planning to be for quite some time, having some cool baby shower cake ideas on standby is always a good way to go.
When my sister was pregnant with my niece back in 2013, she put me in charge of getting the baby shower together. Aside from the fact that I was in Atlanta and she was in Orlando, I really had no idea where to start when it came to figuring out what type of cake to get. After getting a little inspiration from a few Pinterest boards and social media, I found myself not only looking for ideas for my sister's shower, but for my future one too.
So, whether you're planning a baby shower for someone close to you or just trying to get a jumpstart on what you think you would want for your future bundle of joy, these 13 baby shower cake ideas will deliver some adorable options.