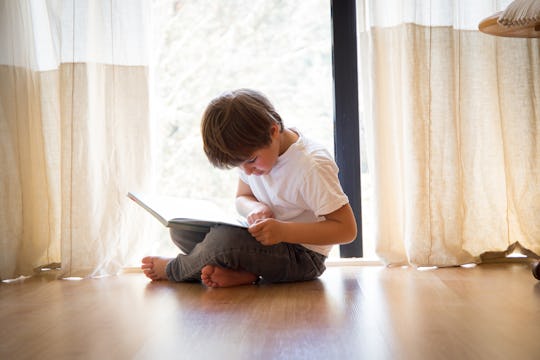 lorenphotography/Fotolia
13 Books For Kids With Autism That Will Help Them Navigate The World Of Emotions
Holding a conversation or recognizing facial expressions may seem natural, but kids with autism struggle with these skills that many take for granted. In fact, kids with autism often face difficulties processing emotions or sensory input. Luckily, there are several books for kids with autism that can help them learn about emotions, communication, and social cues.
Children with autism often have difficulty regulating emotional behavior and understanding social cues. Granted, emotional regulation is a struggle for many kids (and plenty of adults), but children with autism spectrum disorder tend to struggle with recognizing and understanding certain emotions, according to Raising Children Network. This emotional difficulty may also impact their ability to socialize. In addition, many people with autism struggle to understand facial expressions or hold eye contact, according to Medical Daily. When all of these struggles are taken into account, simply navigating a classroom or a birthday party can prove exceptionally stressful for these kids.
To help children with autism navigate these social and emotional complexities, there are excellent resources in books. Some of the books offer gentle explanations about social skills. Others are fictional stories about kids who successfully navigate a social situation or deal with disappointing emotions. Basically, these reads can help kids with autism respond to common difficulties in a positive way.