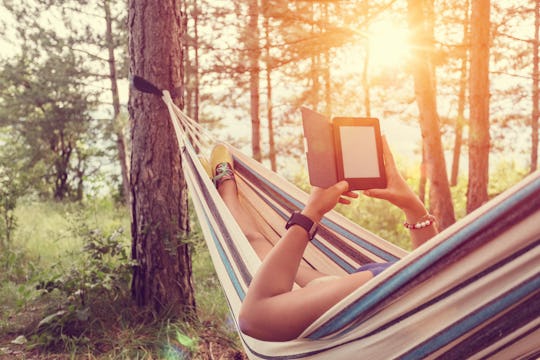 martin-dm/E+/Getty Images
These 13 Books Will Make You Look At History In A Whole New Way
Most lifelong bookworms will agree that different types of books serve different purposes: Some provide a dreamy escape from the everyday, others pull you into a world of suspense and intrigue, still others inspire or inform. Right now, perhaps the most important titles are the books that help you rethink history as you know it. In these socially and politically tumultuous times, it's essential that we reexamine our collective history, not just as Americans, but as human beings.
Whether you're hoping to deepen your understanding of race in America, or you've always been curious to learn more about the AIDs crisis or World War II or even the New York theatre scene in the 1940s, there's a book here for you. From essays on the Iranian-American immigrant experience to a harrowing look at the history of women watchmakers (seriously, harrowing), there's so much to be learned from these groundbreaking works.
And don't worry, none of these books will make you feel like you're doing your homework or put you to sleep mid-read. With a mix of fiction and non-fiction, the books here are, yes, important in a historical context, but most of all, they're all great reads (often award-winning, bestselling reads, too).
We only include products that have been independently selected by Romper's editorial team. However, we may receive a portion of sales if you purchase a product through a link in this article.