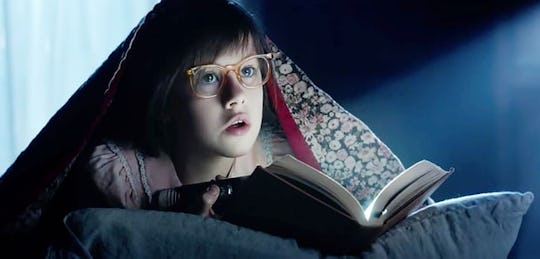 13 Books To Read Before They Become Movies In 2016
2016 is going to be a good year for movies. With sure to be blockbuster-hits like Zoolander 2, Batman V. Superman, and Disney's newest animated classic Zootopia, theaters are definitely going to be bumping. And in addition to these original films, the lineup is full of many fantastic books being made into movies in 2016 that are sure to be huge hits.
But here's the thing about books being made into movies: you're totally doing yourself a disservice if you neglect to read the book first. For one, I can't think of anyone who's ever said "the movie was better" about any adaptation. This isn't to say that books turned into movies can't make great films, just look at the Harry Potter franchise. But no matter how great the movie is, it will never be able to fully portray everything that book does. There are time constraints and limits of not being able to be inside the character's thoughts. The book, almost without fail, will always have something more that the movie version simply cannot offer.
The other reason it's essential to read the book first is because it's pretty unlikely you'll actually read it after seeing it on screen. Sure, you might tell yourself you will, but it's hard to commit to hundreds of pages when you already know what's going to happen. It's much easier to read the book and then take the time to see it live for two hours during a date night.
So my advice? Always read the book first. This can be difficult, however, when you suddenly realize an awesome flick is coming to theaters this Friday, and you haven't even downloaded the e-book to your Kindle yet. To avoid this from happening, here are 13 of the most exciting movie adaptations coming to the big screen this year so you can get a jump start on your reading list.