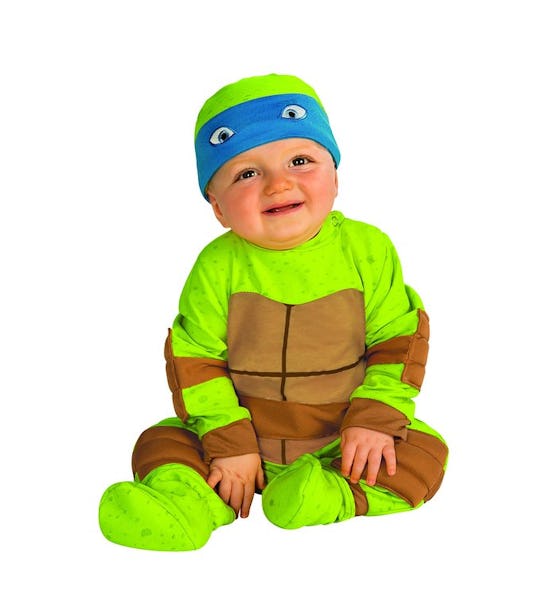 13 Halloween Costumes For Babies Under $30, Because Ain't Nobody Got Money For That
Halloween is only a few weeks away, and whether you've been planning your baby's first Halloween for months or you're more of a spur of the moment type of parent who always waits for the last minute, finding cheap Halloween costumes for babies is probably one of your top priorities this year. That, and teaching your child the art of trick or treating like a pro.
Although I can definitely see the draw of splurging for your baby's first Halloween costume, the reality is that they're definitely not going to remember the $80 costume you bought or the one you spent two weeks making from scratch. Luckily, if your Halloween budget isn't very sizable, or you don't have time to sew up an original piece, there are plenty of more affordable options that are equally as cute, original, and hilarious (or whatever adjective you're aiming for this year.)
The good news is that no matter which costume you choose for your child, and no matter the amount of money you spend, they will have the time of their life just being with you (in costume, of course), learning the trick or treating ropes, and maybe having their first ever sugar high.