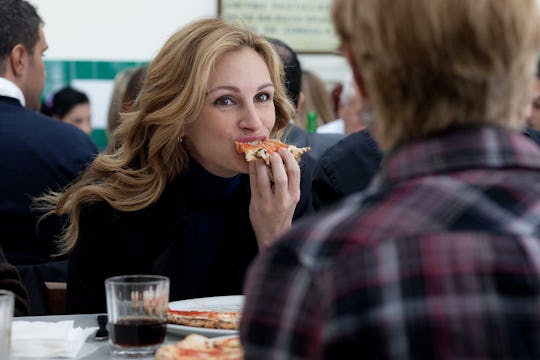 Columbia Pictures
13 "Compliments" About Eating Habits That Are Actually Offensive
Over time, I've learned that choosing the right things to say can be very difficult — even to your friends. One topic that I've learned to tread lightly around with my friends is that of food. From my own experience, I've had friends throw out a few "compliments" about eating habits that I took completely out of context. Or maybe not, because there were actually insulting and a little offensive.
One time specifically that I can remember is when I began a journey to lose weight and chose to stop eating certain things. My family and some friends didn't quite understand, and often gave me side-eyes when I explained to them that I preferred not to eat those things. The "You're eating so healthy" and the "We don't eat like you skinny people" comments began to roll in and honestly, they didn't feel too good. Though they tried to cover them up as jokes, the aftermath of how they made me feel were not good about myself or my decision to eat differently.
If you're not sure if you've said something to offend someone about their eating habits, these 13 phrases you mistake as compliments will help you figure it out.