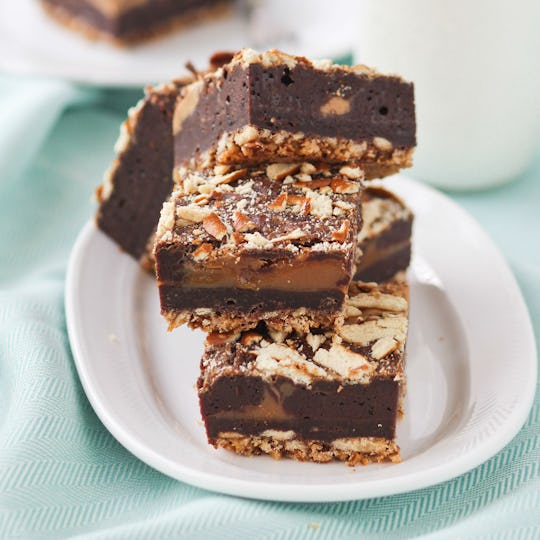 13 Delectable Brownie Recipes That Get You Out Of Bed On National Brownie Day, & Every Other Day
There are few things in the world more wonderful than chocolate. It is delicious in all of its iterations — hot cocoa, Hershey bars, triple layer cakes — but nothing quite encapsulates the amazing flavor like the perfect brownie recipe. Just picture it — a soft, sweet fudgey square, oozing with chocolatey goodness, practically begging you to eat it. Are you salivating with anticipation yet?
The philosophy by which we should all live our lives is that there is never a bad time to have a brownie. Having a rough day? You need a brownie to improve your mood. Having a good day? You need a brownie to celebrate. Having a completely unremarkable day? Have a brownie — it will make your day remarkable. And if ever there was a day to indulge, it's today: National Brownie Day. Forget the 12 days of Christmas, let's celebrate the 13 days of brownies.
So go ahead, bake a batch of brownies. These recipes are extra terrific, and will make all of your brownie dreams come true. But be warned, these photos may not be appropriate for office viewing. they are so gooey, rich and chocolatey, they're practically sensual.