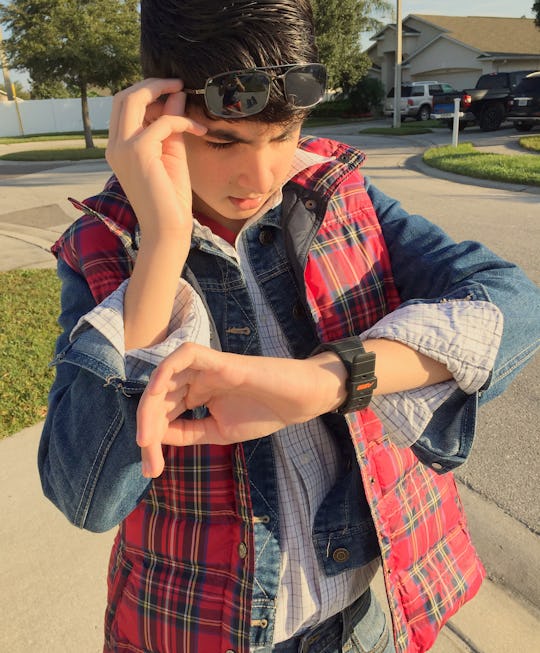 Courtesy of Yvette Manes
13 Easy Halloween Costumes For Kids That Anyone Can Craft
When I was little, my mom was the queen of Halloween. She used her giant imagination— along with her DIY and sewing skills — to transform my siblings and me into gypsies, clowns, witches, Peter Pan, and vampires. When her grandkids were born she sewed them Red Riding Hood capes, Bo Peep dresses, and even turned my 7-month-old son into the cutest pirate you've ever seen. She taught me that you can use just about anything you already own to make easy Halloween costumes for kids.
As my kids got a little older, they naturally wanted to be whatever the "it" thing was that year , and they wanted the exact costume they saw at the store. This began my love-hate relationship with store-bought costumes. Even though they were easy, as a bargain-hunting mama, it pained me to shell out upwards of $50 or more for a one-time use costume that every third kid on the block would also be wearing.
Thankfully, there came a time when my kids started asking to be lesser known characters or wanted to put their own twist on something popular. By then, my mom's arthritis made sewing and cutting fabric difficult, so I decided to take the reins and began DIYing my kids' costumes. Not only did I save a ton of money, they got a ton of compliments for being so original.
Here are some easy homemade costumes that you and your kids can work on together this Halloween season.
(Note: I've linked some items to help you shop, but I always recommend shopping your closet and visiting your local thrift and craft stores first.)