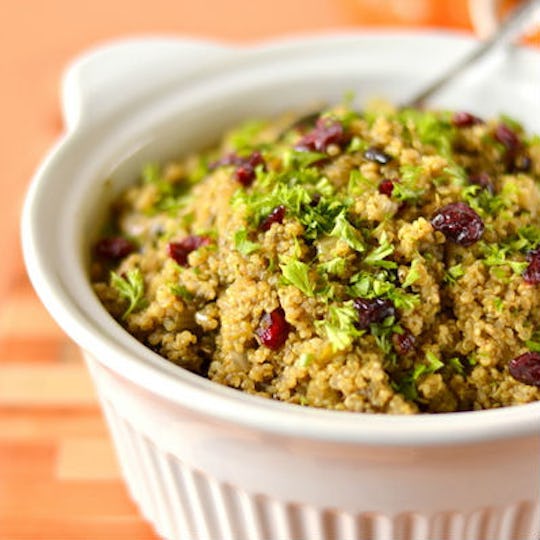 13 Easy Stuffing Recipes That Are As Simple & Delicious As The Boxed Stuff (Maybe Better)
Let's be honest here, Thanksgiving is about stuffing. Stuffing the turkey, stuffing your face, and, of course, the perennial Thanksgiving side dish. Stuffing is easily one of the best, and most important, aspects of the holiday spread.
In creating this classic dish, many people opt for the boxed variety, and there's nothing wrong with that. It tastes delicious and, as it requires very little work, it's a great addition to an already taxing meal. That being said, however, it is not the only option for simple stuffing recipes if you're looking to try something different this Thanksgiving. If you're craving something more unusual — quinoa stuffing, anyone? — or you just want to try your hand at making your own perfect side dish, there are myriad recipes out there that will give you the satisfaction of knowing your stuffing did not come from a box, without giving you the ageda of adding another complicated concoction to your kitchen on such a high-stress cooking day.
So why not try one of these recipes, and cut corner somewhere else. I hears there are pretty fantastic frozen pies on the market.