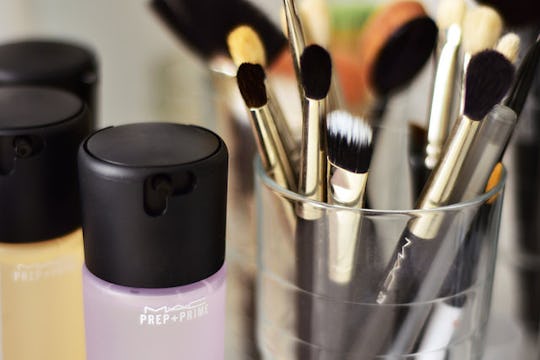 13 Essential Beauty Tools You Need To Master Cat Eyes & Much More
A lot goes into your beauty product routine. First, you have to figure out what's needed to achieve the right look. Then you have to shop for the perfect products based on our skin type and budget. And once you've got your arsenal of cosmetics, you need the right tools to to ensure flawless application and lasting results.
It may seem superfluous, but the right beauty tools can transform your look. (After all, Van Gogh didn't paint "Starry Night" with his fingers.) Your face and hair are your canvas, and the tools are just as important as the products you're using. If you've been using your hands to apply makeup, you'll be amazed at how much more control you have with a makeup brush. And you'll see that investing in the right blow dryer and round brush is worth it if you want a fabulous blowout.
Don't feel daunted by the sheer variety of makeup tools out there. There's one for each step of your routine. If you only purchase what you need (like these thirteen must-haves), you'll have a streamlined collection. And once you start using them and see the magical results for yourself, you might even be emboldened enough to buy that mysterious Kabuki brush.