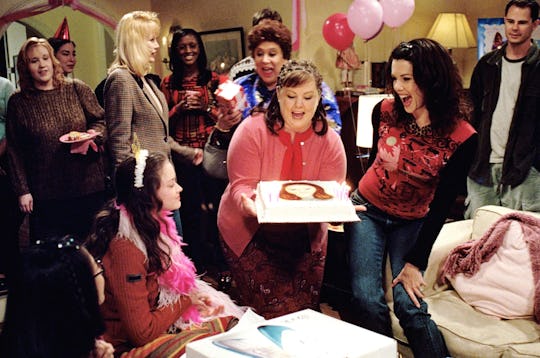 Warner Bros.
13 'Gilmore Girls'-Inspired Baby Names To Prepare Your Tot For The Revival
By now you've probably heard that the cult-classic and show that made you want a BFF relationship with your own mom is finally returning. Yes, Gilmore Girls is officially coming back to Netflix with much of the original cast, too. If you're anything like me, your inner teenager is freaking out and already humming the infamous theme song. If your love for TV's favorite mother and daughter duo knows no bounds, you might even be inclined to pick out a Gilmore Girls-inspired baby name. After all, there are plenty of fantastic characters to choose from and no shortage of options for boy, girl, or even unisex names, too.
Let's be honest. If you're a fan of the iconic show, you're probably already a little on the kooky side. Much like Lorelai and Rory, the entire series had an underlying message of embracing your identity, no matter what it was. Just like Lane Kim couldn't deny her inner rocker or Jess couldn't ignore his love for literature despite his bad boy exterior, you should let your quirkiness shine. What better way to pay homage to such a powerful show like Gilmore Girls and honor your eccentric side than to name your future child after one of the amazing characters?