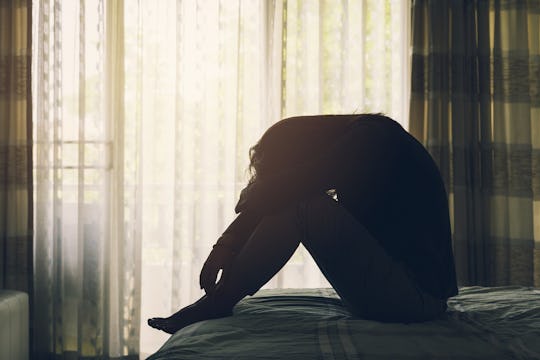 Kittiphan/Fotolia
13 Common Habits That Are Often Confused As Signs Of Depression
Who hasn't come home after a truly terrible day, curled up on the couch, and felt so low you think you're depressed. Although that's a common scenario, feeling sad about a rough day doesn't necessarily mean that you are suffering from clinical depression. In fact, there are several habits that you think are signs of depression but aren't an indicator of the illness.
"As a culture, we often make throw away statements about mental illness like 'I'm so depressed' or 'I'm totally bipolar today'," Dr. Jennifer L. Hartstein, an NYC-based child, adolescent, and family psychologist, tells Romper. "The truth is, they do minimize the experience of someone who really is experiencing significant mental health issues."
In order to figure out how to tell the difference between habits that seem like depression and actual depression, Romper spoke with Harstein, Portland-based Clinical and forensic psychologist Tony Farrenkopf, and Dr. Philip R. Muskin, the Secretary of the American Psychiatric Association and a Professor of Psychiatry at Columbia University Medical Center in New York City. The main takeaway: "A typical differential diagnosis with depression involves whether it is a longer or recurring lifetime issue or a situational reaction," Farrenkopf says.
Read on for 14 habits that seem as if they might be signs of depression but likely are not.